Breaking news: A massive lithium deposit has been discovered by authorities in the Campbell River area of Vancouver Island, British Columbia, using Metaspectral's Fusion software! This incredible discovery promises to transform the region's economy and put Canada at the forefront of the clean energy revolution.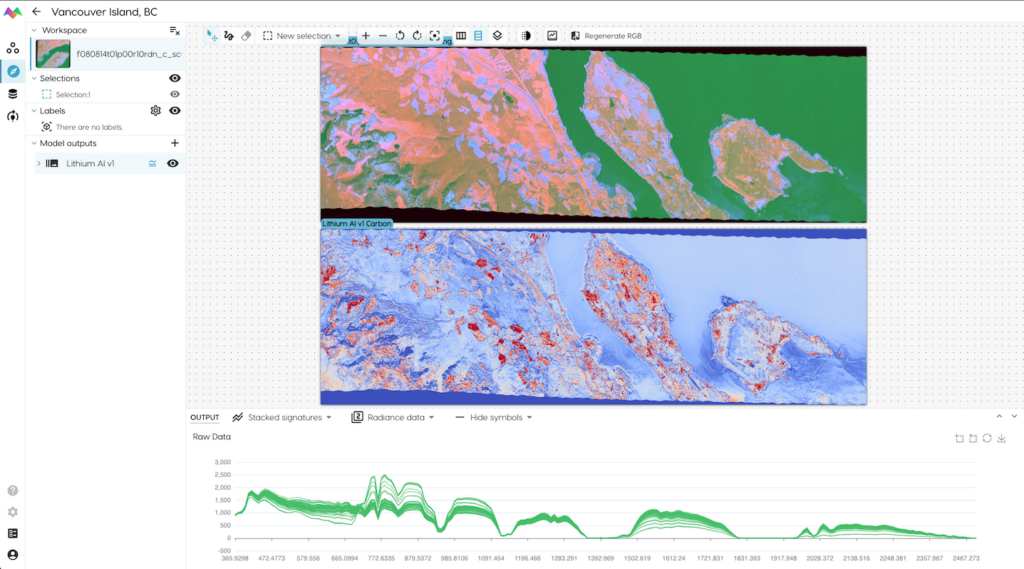 According to geologists, the lithium deposit is estimated to be worth billions of dollars and could meet global demand for decades. It is huge news for the electric car industry, as lithium is a crucial component in electric vehicle batteries.

Excitement is running high in the Campbell River area, with locals already dreaming of the economic benefits that the lithium deposit could bring. The mayor of Campbell River, Charlie Stone, was quick to express his enthusiasm for the discovery, saying, "We're going to mine this lithium and make Campbell River the electric car capital of the world!"
Metaspectral reached out to the mayor to get his direct thoughts on the discovery. He was ecstatic and said, "We plan to exploit this resource to the fullest extent possible. We'll start by building a giant lithium battery in the shape of a salmon and hook it up to the city's power grid. That way, we can show the world that not only do we have the best fishing on the island, but we also have the best lithium."
While the mayor's plans may seem far-fetched, the discovery of this massive lithium deposit has undoubtedly put Campbell River on the map. As the world continues to shift towards renewable energy and electric vehicles, this small town on Vancouver Island may soon find itself at the center of a global lithium revolution.